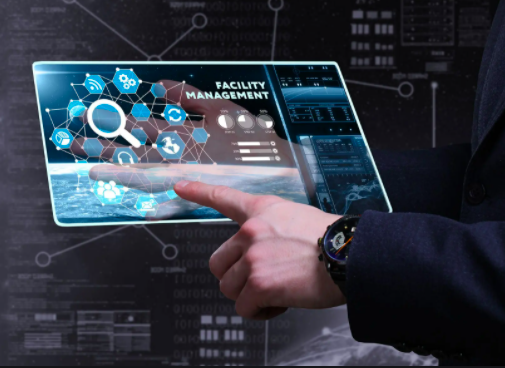 Kaarya partners with new age startups & industries to deliver next-gen FM solutions.
Monday 28th September 2020
Residential bylanes of Bengaluru & Gurgaon, apartment complexes of Powai, Mumbai & Navi Mumbai; initially became the tinder that sparked the Indian startup ecosystem. Quality talent, ample capital & timely mentorship; ensured disruption in practically every segment of the Indian economy; challenging the sleepy Indian business houses.
Today practically every city & town of India is bursting with innovation energy building relevant solutions that specifically address the unique Indian context.
Even the heavily manpower oriented FM Industry hasn't been left untouched. Yesterday's biggies, specifically the MNCs who championed the business model around aggregation have been caught napping. However quick to understand their limitations, they have been throwing capital at startups with remotest of FM linkage.
Kaarya has been quick to spot this opportunity and have been the pioneers in supporting the next-gen industries; providing efficient operations solutions & helping them scale manyfold in quickest of time.
When startups with proof of concepts established & backed by growth capital, require an operations partner; Kaarya has been at the forefront with a national presence, over a decade of FM capabilities & expert team well versed with Indian growth challenges.
Some interesting case studies.
Kaarya has partnered with:
One of India's largest tech enabled co-loving ventures with presence in tier II cities.

From helping the venture quickly audit & onboard co-living properties across 6 cities, Kaarya also helped ensure smooth facility operations day-in day-out 24X7 - technical services, daily housekeeping, repair & maintenance, helpdesk support all enabled through its in-house technology platform allowing the client to allocate, monitory & deliver their promises to their customers


NBFC that recently acquired a banking license

Driven by a national mandate; the client required end to end realty services to quickly establish a national presence. Kaarya worked exclusively in 4 states & channeled their Employee & Partner (Kaarya has a network of over 1500 service providers empanelled across 50+ cities in India) network to help the bank become operational with over 400 branches & customer service points.


A south based residential design & interior company ventures to West & North India

A private equity backed design & execution company wanted to setup delivery capabilities in Mumbai & NCR. Kaarya helped the company in comprehensive project management consultancy by being the sole touch point for evaluation & empanelment of vendors, scientific allocation of jobs, monitoring & completion deliverables & customer support interfaces.

A large retail powerhouse

Over 100s of stores in tens of cities brings myriad operational challenges. Our client seemed to be at the wrong end of customer feedback; whether inept valet services, average housekeeping, leaky surroundings, malfunctioning lightings & more. The client wanted real time flagging of such snags by its store personnel, quick turnaround, periodic monitoring, and rich dashboard to analyse operations. Kaarya broughts its proprietary technology platform, its distributed geographical presence & its facility management expertise to the table. A mobile app based snagging, a web based dashboard, trained facility manpower & a never-say-never kaarya attitude till today helps the company grow from strength to strength.


To learn more, do write to us at info@kaarya.co.in